Home
What is life?
Yes, this could very well be the title of a chapter from biology. The chapter describes the origin of life and the presence of life in different forms on the planet. Another place where we find this question is in a philosophy class.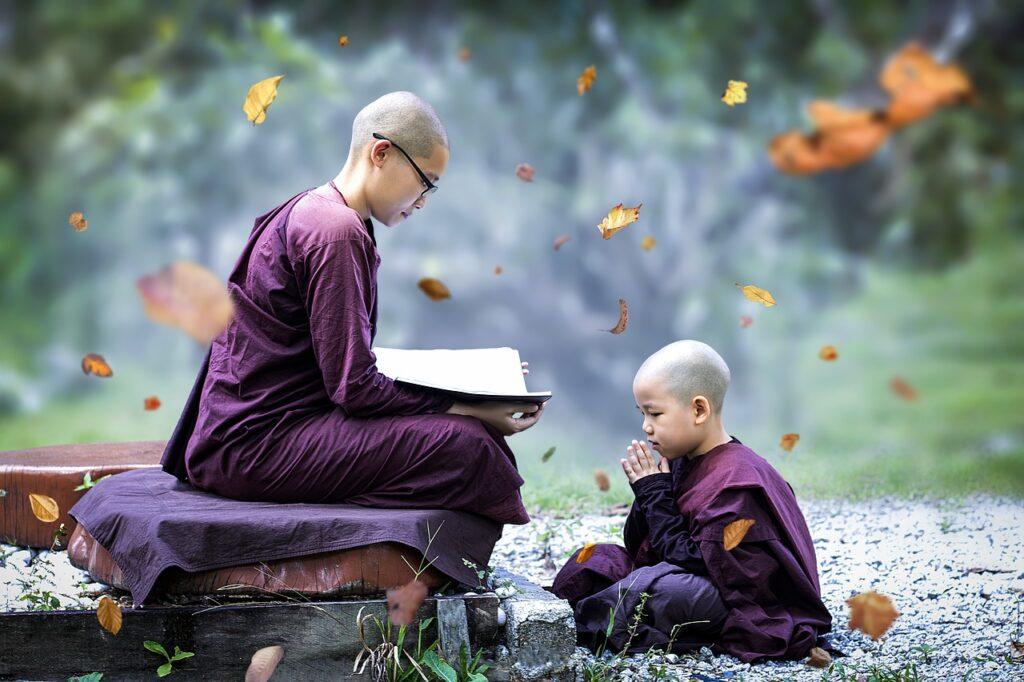 This seemingly simple question struck me when my brother's 5-year-old son asked me –Uncle, What is life? (Yup, he is allowed to call me uncle)… I was a bit taken aback by the question as I wasn't expecting it from a five-year-old.
But I didn't want to disappoint the young boy, so I did try to address his query keeping his age in mind. For a 5-year-old, chocolate is happiness. Playing is happiness. Splashing water in the bathtub is happiness. Bedtime stories are happiness. I tried to collect as many examples as possible. I wanted to put the point in his mind that HAPPINESS is the final destination. Read more
Life didn't come with a manual and at some point, in each of our lives, we feel lost, scared, overwhelmed, anxious, and a million other emotions build up and lead to a state of complete confusion.
Going through our hectic schedules and in pursuit of creating the polished, picture-perfect life, we end up compromising the quality of life.
It is quite often that we find ourselves at the crossroads of life, wondering which way to go. Bouts of anxiety and feeling of confusion lead to a complete loss of clarity.
We start feeling victimized and the question that hammers our mind is
My vision is to direct your attention to the neglected nuances of existence and uncover the little pearls of wisdom from within. These in my opinion are the true lessons of life – lol
Our ancestors left a lot of knowledge in numerous ways. We are all undoubtedly aware of this, but this knowledge is not the first thing that comes to our minds when we are faced with a tough situation.
We as a generation have become extremely restless and we keep looking for instant solutions to everything. In such times it is important to create awareness of the abundant ocean of knowledge in our deep-rooted culture.
At this point, I wish to revisit an episode from our history to get an important lesson of life –
"In 1193 AD the Nalanda University was destroyed by the Islamic fanatic Bakhtiyar Khilji, a Turk. The great Library was put on fire and its massive collection of books and manuscripts continued to burn for three months. Had Nalanda not been destroyed, we would have been a self-respecting society today, not the mess we are today. Popular belief is that the reason behind this was the fact that the doctors in Khilji's court did not have adequate knowledge compared to what was available at the Nalanda. Such is the power of knowledge. It is events like these that inspire me to contribute to preserving as much knowledge as possible for future generations".
It is this lack of knowledge that very often in life we are faced with dilemmas and uncertainty. We find ourselves in uncalled-for crises, and unexpected situations and always at crossroads looking for directions.
Here is a set of questions that have become a part of our routine
And the list can go on. This creates so much confusion that we don't even know what we want to ask. Possibly, there could be other people with similar queries.
The answers to all such questions can be easily found in the lessons of life – lol
For more lessons of life – hit the button below.
I wish to present my views on all of these and many more such topics which create turbulence in our lives daily. My purpose is to create an easily accessible source of knowledge. I wish to speak about everything. I intend to present and preserve knowledge for generations to come.
The source of this wisdom is my journey and experiences in life. Along this path, I have followed various learned people. I will present the excerpts from the intelligent sermons given out by prominent "Gurus" of all times.
The purpose of this website is to provide clarity through uncertainty with the "lessons of life".
"I have been advised by fellow bloggers and well-wishers that, this is not even a "NICHE" and that it will be difficult to monetize my effort. My simple reply is that – "My purpose is to understand the biggest niche of all times, which is LIFE itself. Everything that follows is just a micro -niche"
Money can't buy happiness, but if it could, would you be interested?
---
At any given time, there is something that we are looking for. It could be a new job, a new house, a new car, a life partner, a better relationship, better finances, a secure future, better education for kids, and anything or everything that can be added to the list.
Find Your Path to Happiness
---
My lessons of life – lol have led me to believe that above all we are looking for happiness. And, I began my journey to understand how and where I could find happiness.
Uplift Your Spirit with Our Products
---
The good news is that I have actually found some resources that can lend support to our pursuit of happiness. This is how the idea of the happiness store was born and here I am proud to present
Services – Vije Bhatia
Are you looking for an experienced and talented artist? Do you need an anchor to host your event? Are you an aspiring actor looking for a coach? Reach out for an association.
Vije Bhatia is a dynamic and inspiring motivational speaker and life coach. His exposure to spirituality makes him a better judge of complicated situations. This is a free service.
Library
A reader lives a thousand lives

George R R Martin